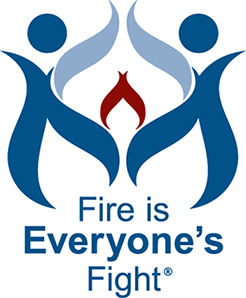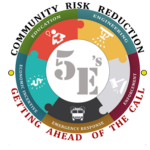 The Fire Marshal's Office is responsible for the community risk reduction efforts of the Fire Department including code enforcement, investigation, and public education.  The office consists of a Fire Marshal and two Deputy Fire Marshals.
The Fire Marshal's Office is required by the General Statutes of the State of Connecticut to enforce state and local laws regard life safety and fire prevention.  The Office is required to enforce the Connecticut Fire Safety, the Connecticut Fire Prevention Code, and more than 100 standards that are referenced by the parent codes.  The Fire Marshal is also mandated by state law to investigate the origin and cause of all fires and explosions which occur within the Town.
The Fire Marshal's Office staff are trained and certified by the Connecticut State Fire Marshal and work in conjunction with other agencies such as the Windsor Locks Police Department, Building Department, Connecticut State Police, CT OSHA, ATF and the FBI as needed.  All staff must attend state And national training to maintain certifications and proficiency in all aspects of their position.
The Fire Marshal's Office is dedicated to delivering fire and life safety programs because the information we offer may result in a fire being prevented or life being saved. The FMO provides education to the public through programs in schools, elderly housing facilities, at public gatherings, and upon request. Additionally, public service announcements can be found on our website and are distributed electronically for publication to the media. We welcome you to check our website regularly for information that may prevent a fire or save a life.
Our Vision:  The Town of Windsor Locks will continue to be a safe and resilient community through fire and life safety code compliance, public education, and the use of progressive fire prevention practices.
Our Mission:  To provide a fire safe community through the delivery of innovative and fiscally responsible risk reduction techniques including planning, enforcement of Connecticut's Fire Regulations and Town Ordinances, the promotion of safe attitudes among the citizens through public fire education, and the investigation of all fires which occur within the Town.
Our Values:  All members of the Windsor Locks Fire Department Fire Marshal's Office perform their duties with integrity and compassion, to the highest ethical and professional standards, while being respectful of all.
Our Goals:
To provide a safer community through the enforcement of fire regulations of the State of Connecticut and the Town of Windsor Locks by conducting inspections, performing plans review and investigating fire safety complaints.
To promote fire safe attitudes throughout the Community through public fire education.
To identify the origin and cause of all fires that occur within the Town through thorough fire scene examination to reduce leading fire causes.
To work with partner agencies in preparing the community to meet challenges from a variety of natural and manmade hazards.
Michael L. Sinsigalli
Fire Marshal
email:  [email protected]
John Donahue
Senior Deputy Fire Marshal
email:  [email protected]
James Pascarelli
Deputy Fire Marshal
Office Phone:  860-627-1467
Office Fax: 860-292-6811